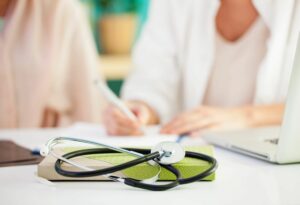 That moment when I made a decision to change my life around, and I knew the extra weight was my first issue, I wanted it gone fast. As quickly as possible. I did not want to waste any more time. I wanted a quick fix. I also felt that losing all that excess weight would be impossible. I had no idea how to start, where to start and how to make it happen. So, I choose the next best option. I decided to speak to the doctor about that procedure I had heard so much about. The Gastric band or Gastric bypass surgery. Wouldn't it be great, I thought if all I needed to do was have surgery and my weight would be considerably lower. I was so wrong.
My doctor was shocked that someone as educated and self-aware as I, had chosen this option. I was not morbidly obese, nor was I at a point that I required medical intervention. What he shared opened my eyes, to the challenges of such a decision:
1) I had to choose to eat better, exercise and change my lifestyle to even be considered for a gastric bypass. That would take a while in any case.
2) The operation itself would be life-threatening with horror stories of things going very wrong at the operating table.
3) Post-surgery, I had to continue to eat less, eat better, healthier and exercise lots.
This was my moment of epiphany. I felt if I could make the decision to have a healthier lifestyle, make better food choices, better lifestyle choices, with exercise pre-surgery, then I could do it without surgery.
That is how I managed to re-wire my thinking and chose the option of making life long lifestyle changes, and here I am today, with a healthy weight loss (still work in progress), diabetes under remission and a family that also follows a healthy lifestyle.
This was not easy at all. It was a lot of self-talk, compromises, sacrifices, and challenges of temptations all around. It still is, and will always be, I know. I continue to keep myself above all this. I hope you do too