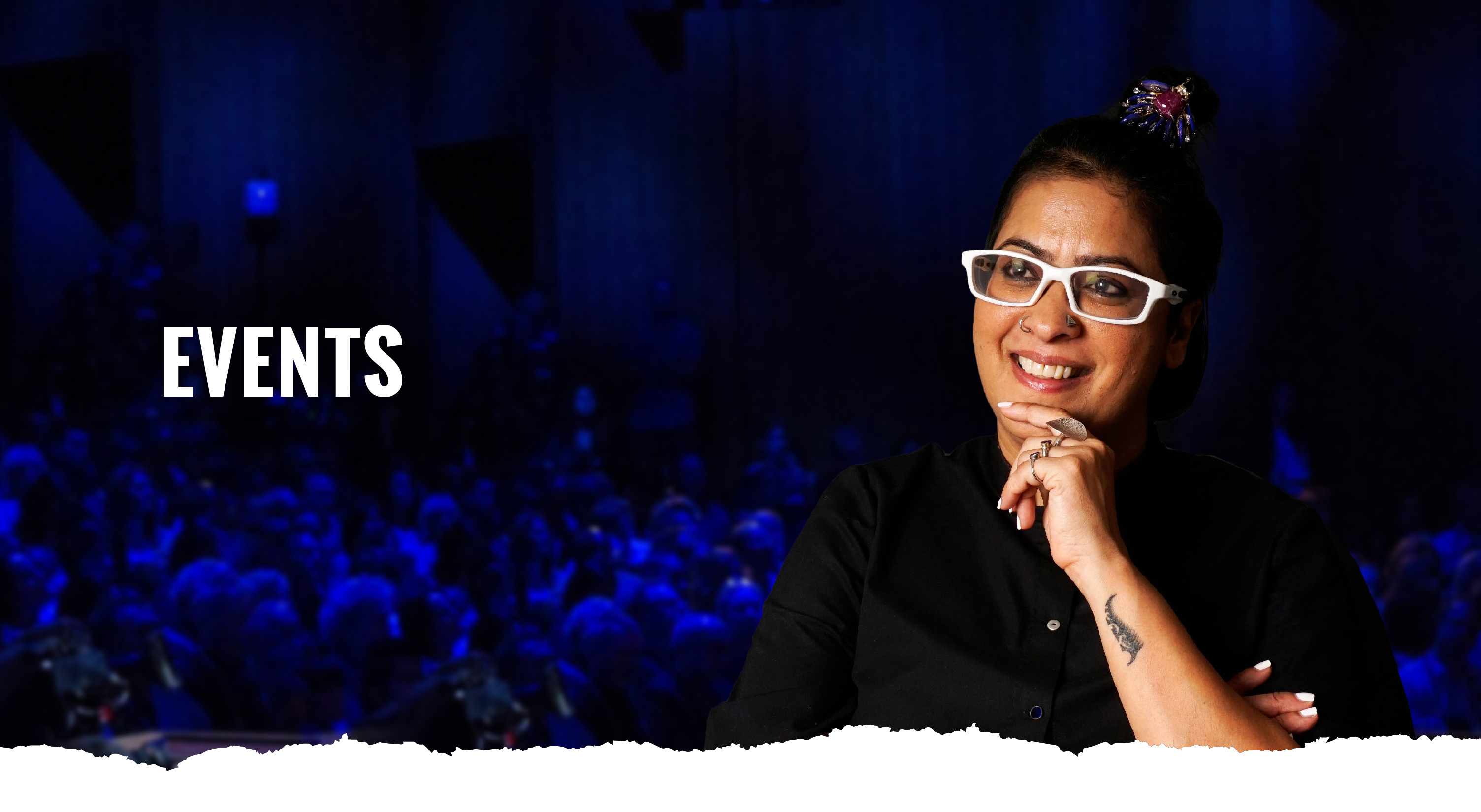 RAGA IS AVAILABLE FOR ONLINE WEBINARS, TALKS, PRESENTATIONS AND PANEL DISCUSSIONS .
PLEASE EMAIL [email protected]
DECEMBER 01    
2019
MUMBAI
WE THE WOMEN
TALK AND BOOK LAUNCH 
Time TBC
MUMBAI - Mehboob Studio Bandra
DECEMBER 05-07    
2019
GOA
GOA - LITERARY FESTIVAL
TALK AND BOOK LAUNCH
Time TBC
GOA - The International Center, Dona Paula 
HASHTAG TCM
TALK 
TIME TBC
GOA - INTERNATIONAL CENTRE 
JANUARY 25/26    
2020
KOLKATA
KOLKATA LITERARY FESTIVAL
PANEL DISCUSSION
TIME TBC
KOLKATA
September 21 2019
Pune 
PAST EVENT
BOOK UNVEILING
with 

DR SHASHI THAROOR
PUNE INTERNATIONAL LITERATURE FESTIVAL  
8:20 pm Yashoda Grounds
PUNE
NOVEMBER 18    
2019
DELHI
INKPOT INDIA CONCLAVE
PANEL DISCUSSION - Section 377 and Article 14: Our Idealogical Revolution
1:00pm
DELHI - Ambassdor Hotel
NOVEMBER 16,17    
2019
NOIDA
NOIDA INTERNATIONAL LITERARY FESTIVAL 
PANEL DISCUSSION - Spotlight on LGBT
3- 4pm (TBC)
NOIDA - Radisson Blu MBD Hotel 
Raga braves her demons and demonstrates strength and triumph in the chapters you will read. She celebrates love without compartments, and divisions and rules. She cheerleads positivity and the proverbial light at the end of the tunnel. Seeing the journey of Raga, I can only imagine what she has gone through to sum up the courage, and to talk about love the way she does. 
 Read and you'll find out the traps in which lie your own personal "Untold Lies".
These stories were like balm to my soul.
We accrue so many wounds through life's journey. And then we cover them and hide them – we believe they are our shame, so that instead of healing they multiply and grow till in the end we ourselves become one giant scar tissue.
Untold Lies has been the healing light breaking through those self-imposed shrouds of shame and guilt, the magic touch that soothes and comforts and dries my tears so I can be whole again.....