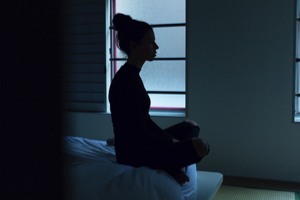 I have always been a very happy, positive person and have had a great attitude to life. I live every moment in the best way I am able. However, I made certain choices in life that set me off on a different journey that at times took me to very dark places. I learnt very quickly about human behaviour and the dark side of life.
I had decided to move on from a very peaceful, comfortable life with a beautiful family when I was in New Zealand, to a life that would leave me exposed to being judged, as I had decided I was going to explore my sexuality.
This choice created many challenges – emotional and at times physical abuse from those around me (not my ex-husband),  I lost so-called friendships, people constantly judged and shared negative opinions and this also had an impact on my kids who were little at that time. This put me into a very deep dark hole. Outwardly, I seemed happy and excited about life, and I believe I laughed much more than I would otherwise (overcompensating) but inside I was breaking each day. I was finding it very hard to cope. Waking up and doing normal things was a struggle. Having the kids helped me push myself to do what I had to do. I got up, dressed and showed up each day. I went in and out of deep depression. Too scared to share with anyone, in case they judged me again.
There are still deep scars from that time and every now and again I go back in there, but I come out of it. I know how to deal with it now. I write poetry or I just write. My Untold Lies is from such times. I use tools, I keep myself busy with work, hobby and just allow myself to do what I need to do. I do nothing that will make it harder or difficult for myself. On such dark days, I am kinder to myself and try and love myself as I would a friend, who is going through a similar journey.
A short snippet of a personal story on mental health issues.
Raga Olga D'silva
Author – Untold Lies | Influencer | Speaker
Director – Speaking Minds